65 000 people saw our films in cinemas (at over 1300 screenings) while 101 000 viewers participated online. This year's program comprised 160 films (of which 149 were screened in cinemas and 107 were available offline).
Many firsts have been hit during this year's edition. For the first time in the festival's existence it didn't take place in May: it had been moved to September and October due to the pandemic. The cinema edition took place between September 4 and 18 in seven cities—Warsaw, Wrocław, Gdynia, Katowice, Poznań (that's another first!), Lublin, and Bydgoszcz—while the very first online edition launched on September 19 and lasted until October 4.
Building a dedicated VoD platform in such a short time had been a tremendous challenge for the team which until now had only organized the festival in brick-and-mortar cinemas. It's worth noting that work on the cinema edition had been very advanced when the new dates were announced shortly before the lockdown. Still, we managed to reshape the structure of the festival and adapt it to the new reality, crafting a new paradigm of film festivals.
"We will always see a hybrid formula as a combination of cinema and online access—we can't imagine a film festival without the cinema, a temple of cinematic arts," says Artur Liebhart, the founder and director of Millennium Docs Against Gravity. "The time of the pandemic became a time of trial for the festival industry in Poland and worldwide. We decided on a novel approach to the major problem with access to films and attendee safety, seeing this difficult period as a chance to reach new audiences. Going beyond the usual city audience, we made world-class documentaries accessible to the masses. Our festival had always been a trailblazer in promoting film culture; the success of our online edition is no accident—it's the result of many years of work on audience development and constantly reaching out to new social groups. We managed to meet the needs of evolving cinema audiences while respecting the different habits of online viewers. This allowed Millennium Docs Against Gravity to become a true 21st century film festival—one that goes beyond the formula of cinematic arts, a meeting point for numerous (over 30) community organizations we collaborate with, creating a synergistic value both for them and for the Festival. We also go beyond the cinematic arts themselves, pairing them with the arts of photography, music, and dance—other ways of understanding reality. This approach allows us to hold the festival in seven Polish cities at the same time. Additionally, our success and the best attendance figures of all Polish film festivals were possible despite a significantly lower budget than that of feature festivals. We also managed to reach the economically underprivileged populations and those with difficulties in accessing cultural works, including people with disabilities: the program of the Festival featured a number of films with audio description and closed captioning for attendees with impaired sight or hearing. This was possible thanks to the support of Bank Millennium, our patron over the last 15 years. I would also like to thank the City of Warsaw, Polish Film Institute, the European Union's Creative Europe program, National Centre for Culture, Polish National Film Archive, and TVP Kultura."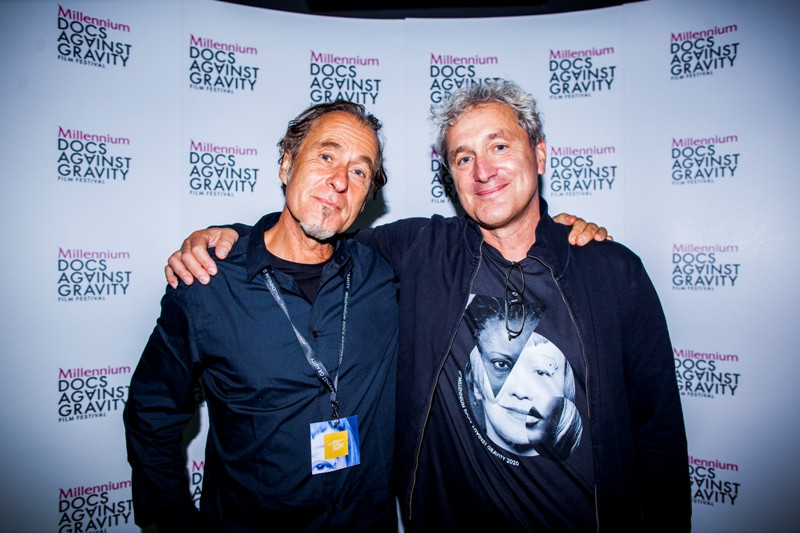 The creation of a VoD platform at the Festival's mdag.pl portal allowed those who don't live near the country's major cultural hubs to see festival films on a significant scale for the first time. The third part of the festival—"Plug Yourself In. Documentary cinema online," co-financed by the National Centre for Culture as part of its Culture on the Web initiative—will run until the end of October. The NCC's support allows us to offer festival films free of charge on mdag.pl, which contributes to equalizing economic opportunities in access to culture. Additionally, four films are available with audio description and closed captioning for sight- and hearing-impaired members of the audience. "Plug Yourself In. Documentary cinema online" is also a series of additional educational events, an integral part of the Festival; they serve to explain the current events and educate about the development of contemporary documentary cinema.
But Millennium Docs Against Gravity online is not just its VoD platform—numerous activities have also taken place on social media. Our Facebook event formed an information hub for both the online and brick-and-mortar editions of the festival. It brought over 10 600 participants together during the Warsaw cinema edition of Millennium Docs Against Gravity, and nearly 9800 during the online edition. 6500 people watched the stream of the Warsaw award ceremony.
The festival was a holiday—not just due to its excellent selection of films screened exclusively at Millennium Docs Against Gravity, but also thanks to the numerous additional events associated with the screenings of extraordinary documentaries, some online and some offline. A whopping 173 events accompanied both editions of the festival, including 97 Q&A sessions with 79 filmmakers and protagonists, and 48 debates and meetings with experts.
A total of 23 creators visited the cities participating in the festival. This number includes Hubert Sauper (Epicentro), Filip Remunda (Once Upon a Time in Poland), Eliza Kubarska (The Wall of Shadows) and Marcin Borchardt (Tony Halik). Our audiences also had the opportunity to meet the protagonists of a number of films, including Jan Grarup (Photographer of War), Helene Thyrsted (Fat Front), Dr Florian "Doc" Kaps (An Impossible Project), or Jolanta Janus (Lessons of Love). We've hosted debates with representatives of organizations like Amnesty International Poland (Welcome to Chechnya), WWF Poland (Rebuilding Paradise), or the Polityka weekly (The Fight).
Amnesty International Poland is one of the key long-term partners of the Festival. "About this time 13 years ago we began discussing an Amnesty award at the festival [the Amnesty International Poland Award for Best Film About Human Rights – ed.]," recalls Draginja Nadaždin, the director of Amnesty International Poland. "This year is Amnesty International Poland's 30th anniversary; this time scale shows the importance of our collaboration with the Festival to our history in Poland. It all started with a search for the right medium which would allow us to reach the widest possible audience, particularly since the subjects covered by Amnesty International Poland—an organization monitoring human rights violations—are difficult, sometimes hard to grasp, sometimes so unpleasant that we'd rather look away. (…) In this way we're trying to use media which encourage reflection, debate, and action in order to present issues that are hard to comprehend when read about in reports devoid of emotion."
It was such a pleasure, and so meaningful to me personally, to be included in MDAG. (...) The attendance figures are staggering - the biggest in the world! Amazing. It is the highlight of my year to date", said David France (the director of Welcome to Chechnya, winner of this year's the Amnesty International Poland Award) summarizing his participation in the 17th Millennium Docs Against Gravity.
And that's how Maria Zmarz-Koczanowicz, a juror in the Main Competition for the Bank Millennium Award, describes the festival: "Managed to see the best international documentaries in the cinema! Discussions, premieres, a great atmosphere, stellar audience. Thanks to the cinema, reality regains its rightful proportions in these sad times. Thank you, Millennium Docs Against Gravity, for all of that!"
Here's another of this year's firsts: Polish Documentary Film Competition awards at our festival. An international jury selected the winners in two categories: Best Polish Film (Between Us, dir. Dorota Proba) and Smakjam Polish Competition Prize for the Best Production (The Whale from Lorino, dir. Maciej Cuske, prod. Pokromski Studio). Polish documentary cinema is doing great, we're seeing the arrival of the "new wave of Polish documentaries," as Tadeusz Sobolewski wrote last year in Gazeta Wyborcza. Millennium Docs Against Gravity sees promoting Polish creators as its mission. A great majority of Polish documentary screenings at the festival have been global premieres, and the presence of a Polish film at our Festival is just the beginning of its relationship with Millennium Docs Against Gravity (additional screenings, broadcasting, or distribution can be arranged).
"I was astounded that there were enough entries for such a good Polish competition. The jury had a really hard time making a decision," admitted Joanna Kos-Krauze, a juror in the Polish Documentary Film Competition. "This festival is extraordinary. Recently I heard someone say that we don't have any festivals to be proud of abroad; I'd absolutely like to declare war on this kind of thinking! (…) It's an event on an international level, I don't see how it would be any different from, let's say, IDFA," she praised Millennium Docs Against Gravity. Kos-Krauze finished by telling the organizers: "I'm your psychofan!"
"I was sad to not have an entry this year," quipped Jaśmina Wójcik, a juror in the Chopin's Nose Award competition for best film about music and art and the director of "Symphony of the Ursus Factory" screened at last year's edition of Millennium Docs Against Gravity. She immediately added: "Being a juror was also incredibly challenging and pleasant. This had been my first trip to the cinema after the lockdown, so at first I was a bit scared, but when I saw how well everything was arranged, my fears just evaporated. We had fantastic debates with Basia [Wrońska – ed.] and Karol [Radziszewski – ed.]. It was amazing, this April I had no idea that this year I could still go to the movies and hold lively discussions with my fellow viewers about the films we'd just seen. And we saw quite a few—it was logistically challenging to watch several films per day. Even that wasn't enough for me; I went on to buy online access and felt like a psychofan, like Joanna [Kos-Krauze – ed.] said. I missed the discussions when I started watching films online, so I joined a Facebook group and could swap opinions with other people once again. You're my favorite festival," Jaśmina addressed the organizers.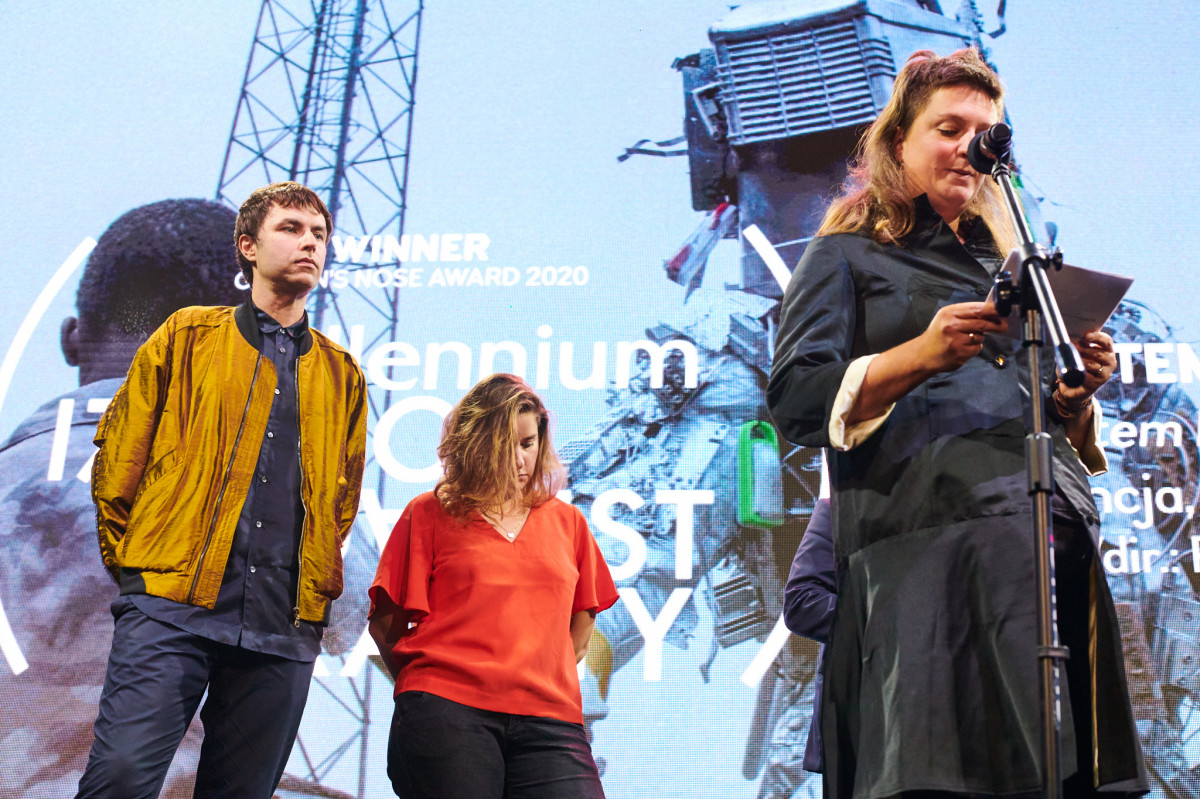 The incredibly wide range of subjects and the interdisciplinary nature of Millennium Docs Against Gravity results in its extremely wide reach and attracts the media. The Festival managed to spark fascination with difficult topics in a wide national audience—documentary cinema doesn't necessarily have to seem less accessible than feature film! MDAG collaborates regularly with 32 media titles. This year's coverage reached 94 082 000 people, while AVE (advertising value equivalency) exceeded 24,6 million PLN.
We'll finish with a few particularly moving quotes from YOU, attendees of the 17th MDAG:
"The best autumn of my life!"
"Never before have I had the opportunity to see this many festival films as this year. 2020 could've been completely awful, but it isn't—in part thanks to you!"
"First the 'consolation edition' in May, now a hybrid formula—it's like three festivals in 2020 and a triple Christmas! It was amazing and I'd like to thank you, particularly for the fact that we'll only have to wait till May for the next edition instead of a whole year."