This year, 12 films have qualified for the Main Competition of the festival, including three Polish productions or co-productions! They will compete not only for the Grand Prix - the Bank Millennium Award but also for local prizes in the other festival cities: the Lower Silesia Grand Prix in Wrocław, the Bydgoszcz ART/DOC Award, the Silesian Voivodeship Audience Award in Katowice, the City of Gdynia Grand Prix and the Freedom Award funded by the City of Poznań.
Bad Press, dir. Rebecca Landsberry-Baker, Joe Peeler (European Premiere)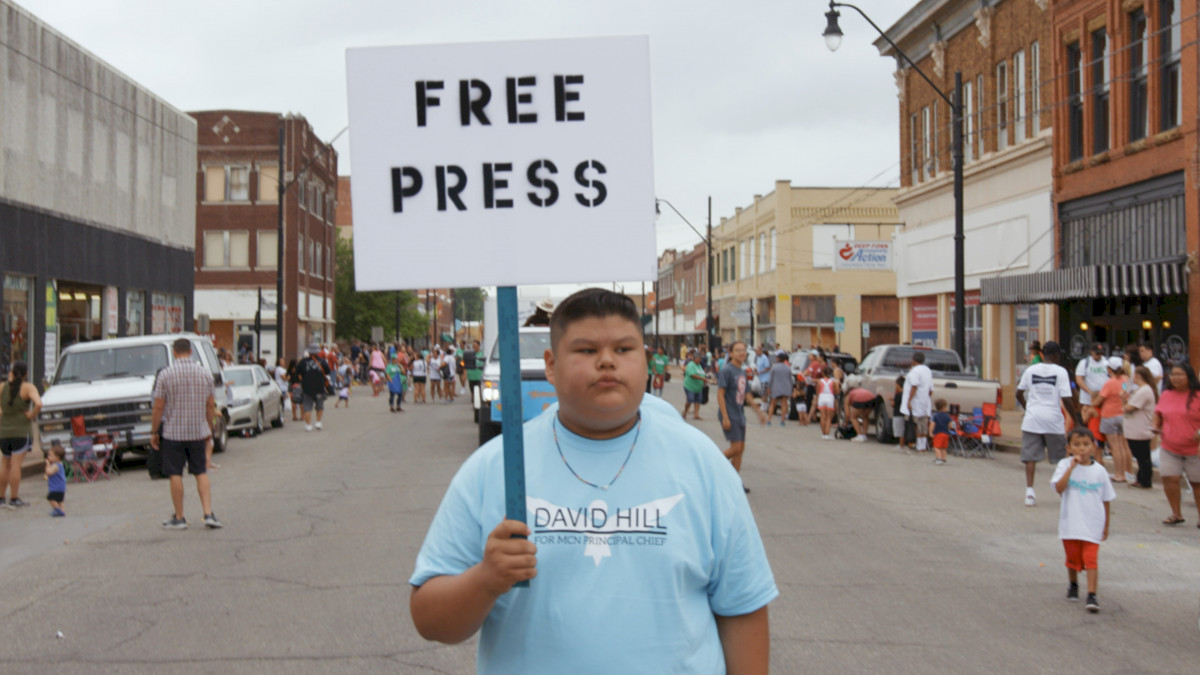 When the Muscogee Nation suddenly begins censoring its free press, a rogue reporter fights to expose her government's corruption in a historic battle that will have ramifications for all of indigenous country.
Innocence, dir. Guy Davidi (Polish Premiere)
"Innocence" tells the story of children who resisted to be enlisted but capitulated. Their stories were never told as they died during their service. Through a narration based on their haunting diaries, the film depicts their inner turmoil.
All the Beauty and the Bloodshed, dir. Laura Poitras (Polish Premiere)
Directed by Academy Award-winning filmmaker Laura Poitras, "All the Beauty and the Bloodshed" is an epic, emotional and interconnected story about internationally renowned artist and activist Nan Goldin.
APOLONIA, APOLONIA, reż. Lea Glob (Polish Premiere)
When Danish filmmaker Lea Glob first met Apolonia Sokol in 2009, she appeared to be leading a storybook life, but that was just a first false impression. Over the years, Lea kept returning to film Apolonia as she sought her place in the art world.
We Will Not Fade Away, dir. Alisa Kovalenko (Polish Premiere)
In "We Will Not Fade Away", we follow five Ukrainian teenagers growing up in small towns in the coal mining district, in Donbas. Like the teens around the world, they struggle with the many frustrations of searching for their own identity.
Smoke Sauna Sisterhood, dir. Anna Hints (Polish Premiere)
In the darkness of a smoke sauna, women share their innermost secrets and intimate experiences, washing off the shame trapped in their bodies and regaining their strength through a sense of communion.
Under the Sky of Damascus, dir. Heba Khaled, Talal Derki, Ali Wajeeh (Polish Premiere)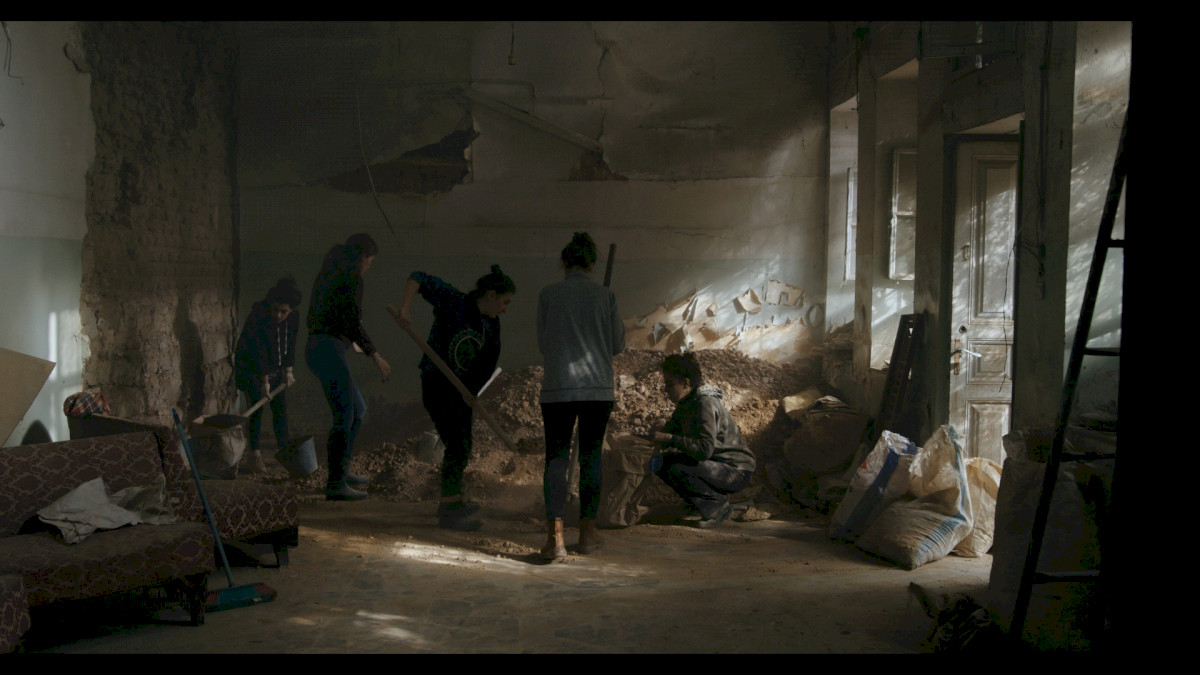 A passionate tight-knit group of young Syrian women embarks upon a radical and perhaps controversial project: producing a play that details and exposes the culture of misogyny and sexual abuse that has been part of the everyday lives of women in their country for generations.
PIANOFORTE, dir. Jakub Piątek
"Pianoforte" follows an eclectic group of young musicians from around the world who have prepared since they were children for the legendary International Chopin Piano Competition. During the preliminary round, there are 160 of them. Then, about 80. Then 40. At last, only 10 lucky ones make it to the final.
Theatre of Violence, dir. Łukasz Konopa, Emil Langballe (Polish Premiere)
Dominic Ongwen was nine years old when Joseph Kony's supporters abducted him from his parents' home in Uganda. Dominic was forced to kill. Now, for the first time in history, a former child soldier is on trial for war crimes at the International Criminal Court in The Hague.
Against The Tide, dir. Sarvnik Kaur (Polish Premiere)
Two friends, both indigenous Koli fishermen in Bombay, are driven to desperation by a dying sea. Their friendship begins to fracture as they take very different paths to provide for their struggling families.
The Hermit of Treig, dir. Lizzie MacKenzie (Polish Premiere)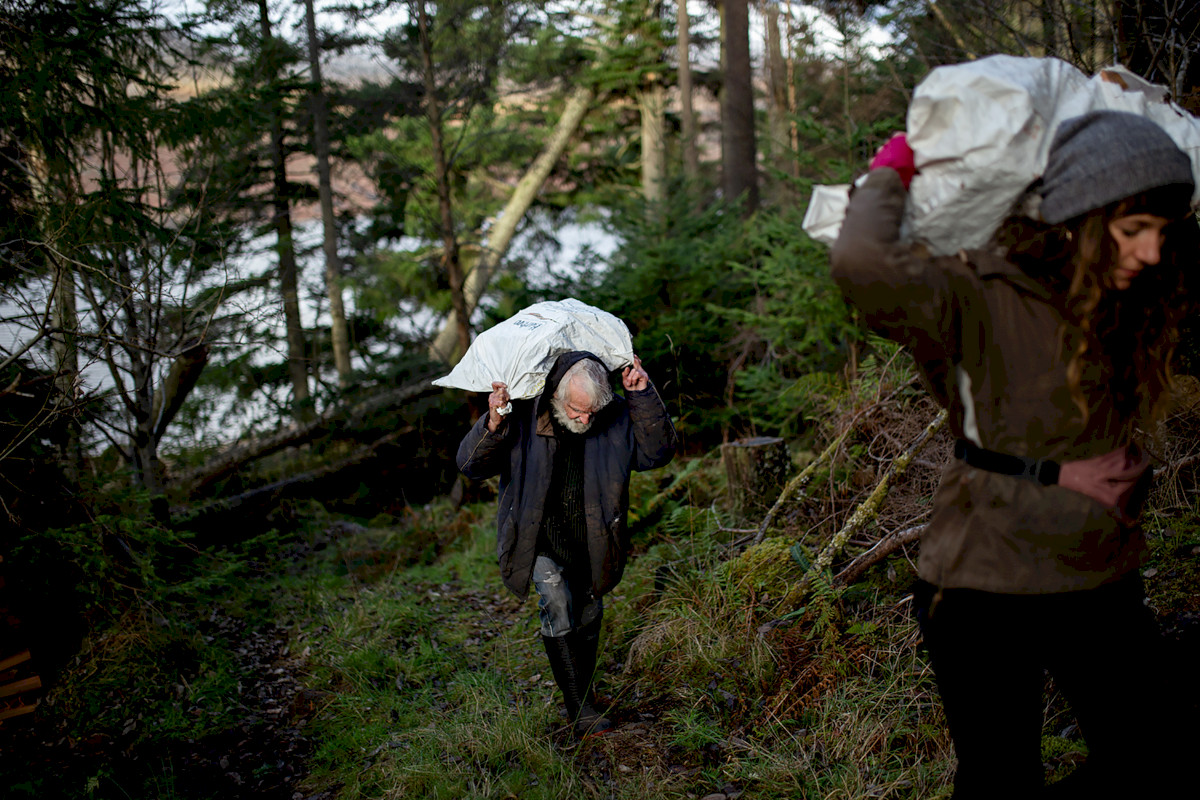 Ken Smith has spent the past four decades in the Scottish Highlands, living alone in a log cabin nestled near Loch Treig. He has no electricity or running water. Lizzie Mackenzie poetically captures Ken's profound and spiritual relationship with the wilderness.
Whale Nation, dir. Jean-Albert Lièvre (Polish Premiere)
Film inspired by Heathcote Williams' bestselling book, "Whale Nation" takes us on a journey of discovery into the unexplored territories and barely known society of whales, with their remarkable abilities and incredibly rich and complex social lives.